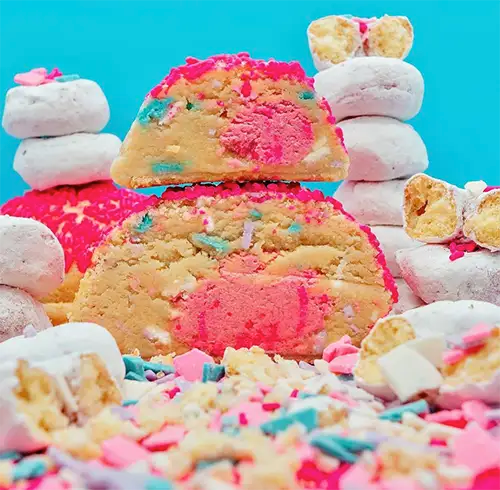 Best. Gifts. Ever.
Ditch the boring Starbucks gift cards... what better gift to give to your clients than Fat & Weird Cookies?
Apply Now
Approved? Access special pricing & products below
Make sure you're logged in using the email you provided with your application, then click the link below!
Get discounts on select products and more!
Once your application has been approved, just login to your account using the email you provided in the application to access discounts off select products AND access to special products ONLY for Real Estate Agents!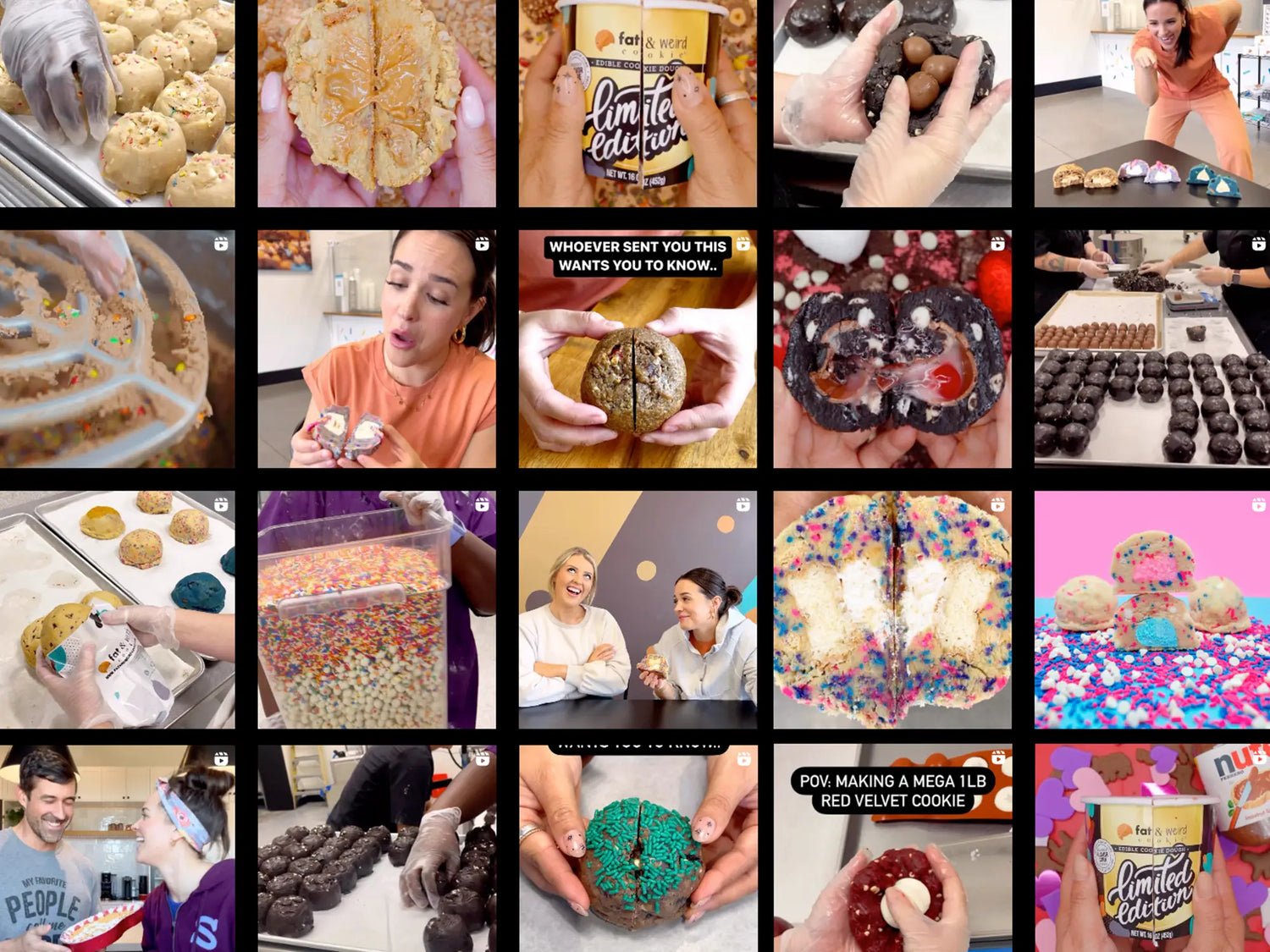 We pride ourselves on being the most innovative and best cookie company in the world.
"At Fat & Weird Cookie Company, we're all about creating over-the-top, gourmet cookies that will blow your mind! Our passion for sweets and cookies inspired us to start this business, and we've been going strong ever since.
We source our inspiration from your favorite candies, desserts, and drinks to create unique, mouth-watering flavors. All our cookies start with a unique base dough that stands on its own, then we add just the right amount of treats and mix-ins to create a perfect balance of flavors."
- Brad & Aubrie Bromlow, Owners of Fat & Weird Cookie Co.
Apply Now